Firewater MAX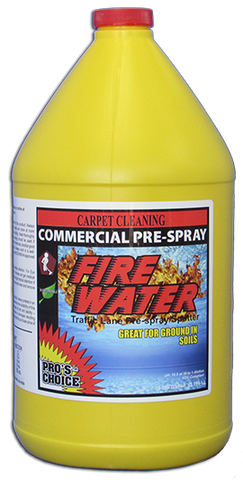 Regular price
$31.03
In stock, ships today
Description:
Firewater is an amazing commercial pre-spray. Firewater cuts through tough grease and oil but you will find it even more effective on fine particulate soils like that sticky clay/soil found in some areas.

Usage:
Shake well before use. For normal light soil dilute 100 to 1. Increase your concentration as needed for heavier soil. All Injection Sprayer dilution ratios assume sprayers are set at 8 to 1.

Using a dilute solution of Fire Water pre-spray heavy soil areas of carpet and agitate gently to emulsify and suspend soil prior to hot water extraction.