Pro Polish 12 oz.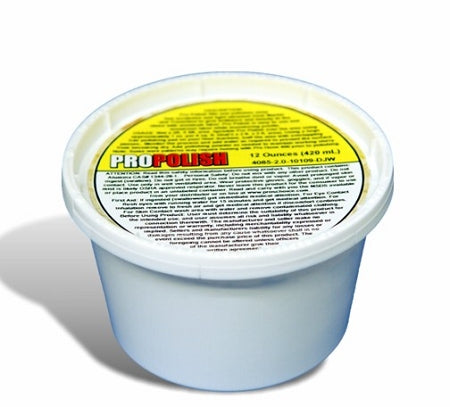 Regular price
$14.79
In stock, ships today
Description:
ProPolish fills and polishes away fine scratches and light abrasion from Marble and Travertine to give brilliance and beauty to the stone with minimum labor. ProPolish is easy to use and minimizes labor while maximizing profits.

Directions:
Wet a 2ft. X 6ft. area. Sprinkle Pro-Polish over the area using approximately 1 oz. per 6 sq. ft. (that's a 2 ft. x 3 ft. area). Using a hogs hair polishing pad on your floor machine, buff the area with overlapping passes. Monitor the process and add water as required to prevent the surface from becoming dry. Add polishing powder as needed to maintain working slurry.

Note: Some wear patterns may require honing with Pro Hone 400 prior to polishing.