Amazing Rinse-Free Spot All - Gallon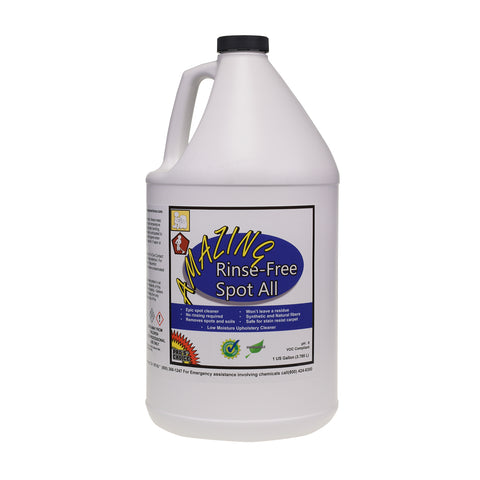 Regular price
$20.49
In stock, ships today
Description:
Amazing Rinse-Free Spot All is the newest general spotting technology on the market. It removes all types of spots, spills and stains better, but equally important, it leaves behind anti-wicking and anti-soiling protection. When you take out a spot, it stays gone. Amazing Rinse-Free Spot All is rinse free. Amazing Rinse-Free Spot All may be used on all wet cleanable fiber types.
Directions:
For Carpets: Wet soiled spot, agitate gently, but thoroughly. Blot away soil and solution with a clean white absorbent towel. No need to rinse.
For Upholstery: The secret with furniture spotting and/or cleaning is to use minimum moisture. Just lightly mist onto surface, agitate gently and blot dry with white absorbent towel. For advance upholstery cleaning techniques, visit You Tube and search proschoice1.

For extreme stains; download the Pro's Choice Stain Guide from iTunes or Google Play store, download the full stain guide at proschoice.com/html/stain_guide.html

Test before use in an inconspicuous area for color fastness and texture change.