D-Limonene 100% Food Grade Citrus Solvent 16 oz, 1 gal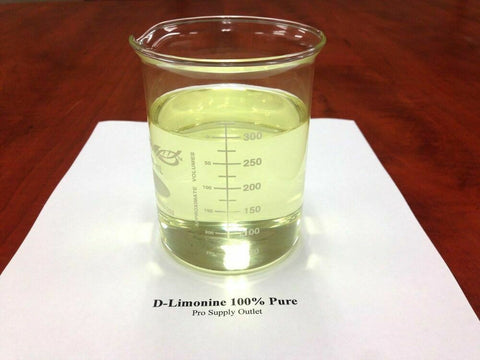 100%
Satisfaction guaranteed!
100% Pure Food Grade D-Limonene is a biodegradable solvent occurring in nature as the main component of orange oil. D-Limonenes positive environmental profile and pleasant orange aroma have
earned the product acceptance in many diverse chemical applications.

It can be used in its pure form, blended with other solvents, or easily emulsified to make water-soluble cleaning products.
D-Limonene is 100% bio-based and is GRAS (Generally Recognized As Safe) rated by the FDA (Food and Drug Administration).
D-Limonene is a safer alternative to toxic, hazardous, and dangerous petroleum-derived chemicals.