Sodium Tripolyphosphate STPP 5 lbs.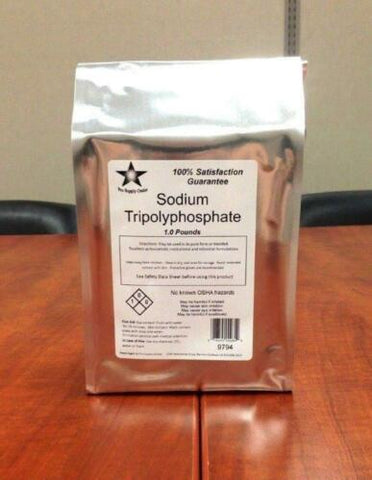 Regular price
$17.95
In stock, ships today
100%
Satisfaction guaranteed!
SOFTEN HARD WATER with this tech grade sodium tripolyphosphate STPP, which will increase the efficiency of your powder, gel, liquid or
tablet laundry detergent, helping you get the optimal cleaning effects.
REMOVE STAINS FROM ANY SURFACE EFFORTLESSLY: Used in automatic dishwashing detergents, our STPP powder makes dishes
sparkle, while added to toilet, surface or coffee urn cleaners it saves you tiring scrubbing.